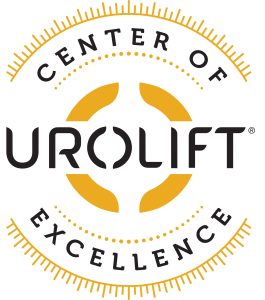 For more information, visit www.urolift.com
What is the UroLift® System?
The UroLift System is a minimally invasive procedure to treat an enlarged prostate. It is a proven option for patients looking for an alternative to medications or major surgery. it is the only leading enlarged prostate procedure that does not require heating, cutting, or destruction of prostate tissue.
Advantages of the UroLift System
Safe and effective
Risk profile better than reported for surgical procedures such as TURP
Rapid symptom relief, better than reported for medications
Only leading Benign Prostatic Hyperplasia (BPH) procedure shown to not cause new and lasting sexual dysfunction

Additional Resources for Urolift
RUMC urologist Dr. Richard Maggio explains how a minimally invasive procedure brings relief to men with an enlarged prostate – Click here to read