Patient Portal
RUMC Patient Portal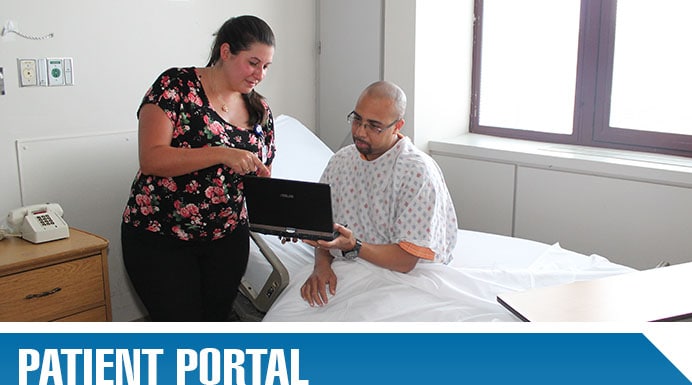 This online tool gives you the flexibility to access your health information and other resources at any time easily and securely. The Patient Portal is available over the internet, which means that you can use it from virtually anywhere. You can also use the Patient Portal to access information for family members and individuals for whom you provide care if given permission. Also, the Patient Portal is completely secure, so you can be confident that your private information is protected. Only you – or an authorized family member – can access your Patient Portal. All patients must have an email address linked to their demographic information at the time of registration. If they have not provided an email address they will not be able to access the portal.In order to establish proxy access you must complete an authorization form in person at Richmond University Medical Center in the medical records department. Once completed this will allow you to create an account and attach the patient whom has given you permission to have proxy access.
Text only version

As a patient of Richmond University Medical Center, enrolling in the Patient Portal will allow you to:

– Review your medical record, including radiology reports, lab results, and home medications

– Update personal information

-See visit history and discharge information

We hope this new tool will help you take an active role in your healthcare.