Ophthalmology Services
The health of your eyes has a major impact on every area of your life, from work and education to enjoying time with family and recreation. Richmond University Medical Center is proud to serve Staten Island with a full range of ophthalmology services to promote better vision and eye health. Led by David Mostafavi, M.D., who is board-certified by the American Board of Ophthalmology, our team provides comprehensive vision and eye care services for patients of all ages.
What Is Ophthalmology?
Ophthalmology is the branch of medicine that focuses on the diagnosis and treatment of eye disorders and diseases. Whereas optometrists perform routine eye exams and prescribe corrective lenses, our ophthalmologists are experts in all areas of eye care and licensed to address a wide range of eye conditions, such as:
Cataracts: A visual impairment that clouds the eye's natural lens and is the leading cause of blindness
Cornea and external eye diseases: Conditions include dry eyes, blepharitis, keratoconus, Fuchs' endothelial dystrophy, and bullous keratopathy
Glaucoma: This disease causes damage to the optic nerve and can cause visual impairments or blindness
Retinal pathology: Includes diabetes, floaters, macular degeneration (dry and wet), and retinal tears
Strabismus: More commonly known as lazy eye, strabismus forces the brain to favor one eye
Inflammatory eye conditions: A variety of eye problems arising from autoimmune or inflammatory disorders, as well as infections
Our Vision and Eye Care Services
Whether you are experiencing symptoms or due for a check-up, Richmond University Medical Center delivers advanced ophthalmologic services that allow you to receive expert care right here in Staten Island. We specialize in vision and eye care services for children and adults and offer the following:
Vision exams
Diabetic eye exams
Glaucoma screenings
Diagnosis of ocular disorders and diseases
Management and treatment of macular degeneration, cataracts, glaucoma, and many other conditions
Richmond University Medical Center's surgical team also includes a variety of highly experienced subspecialists. Dr. Mostafavi and our team of ophthalmologists perform:
Cataract surgery
Corneal transplants
Strabismus repair
Retinal detachment repair
Minimally invasive glaucoma stents (MIGS)
Meet Our Specialists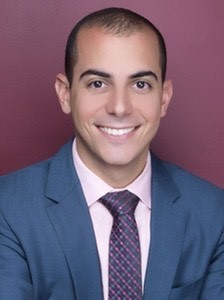 David Mostafavi, MD
Dr. Mostafavi, the Chair of our Ophthalmology Department, attended medical school at the University of Medicine and Dentistry of New Jersey before completing his residency at the State University of New York Downstate Health Science Center. Dr. Mostafavi undertook his fellowship at the New York Eye & Ear Infirmary, further specializing in ocular inflammatory disorders. He has spent the last five years teaching cataract surgery to ophthalmology residents.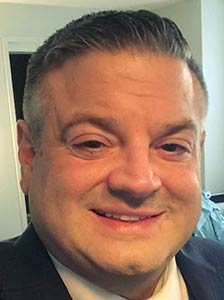 Joseph Muscente, OD , MS, FAAO
Dr. Joseph Muscente is a graduate of SUNY College of Optometry. After completing Optometry school in 1994, he completed his Residency in Hospital Based Optometry / Ocular Disease at the FDR VA Hospital in Montrose, NY. Dr. Muscente then became a clinical instructor at the SUNY College of Optometry and a staff optometrist at the Brooklyn VA Medical Center / St. Albans VA. Now at Richmond University Medical Center, he works closely with ophthalmologists, residents and students providing comprehensive medical eye care to all patients.
Trust Richmond University Medical Center
If you're concerned about symptoms or need treatment for an existing eye condition, look no further than the board-certified ophthalmologists at Richmond University Medical Center. Our full range of diagnostic, treatment, and rehabilitation services will find a solution for any vision or eye health problems you face.
For more information on our Department of Ophthalmology or to make an appointment, contact us today by calling (718)-818-4848. For those sending medical records and other documents, our fax number is (718)-818-2020.