Experts in Robotic Surgery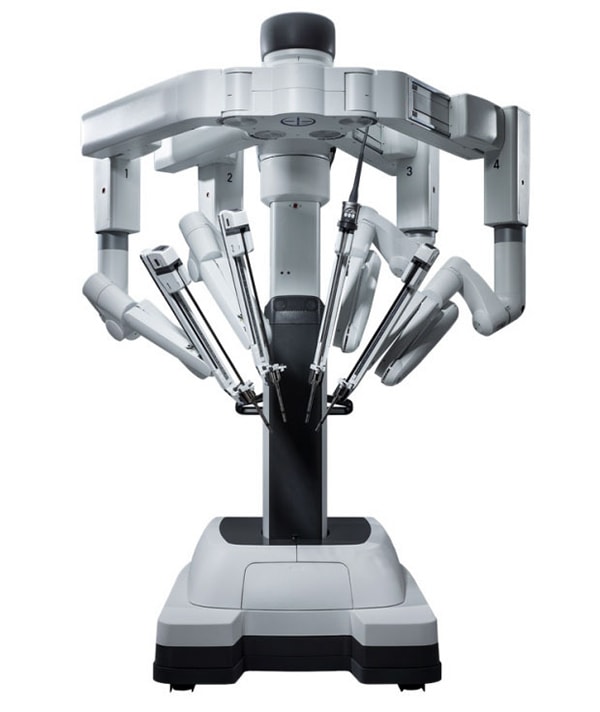 Richmond University Medical Center is at the forefront of robotic medicine. This innovative technique allows doctors to treat patients more effectively and accurately, resulting in fewer complications and faster recovery. We're steadily adapting da Vinci robotic surgical systems for use in more disciplines throughout our practice, making them widely available so more of our patients in Staten Island, New York, can benefit.
Robotic Surgery at RUMC: Enabling Greater Precision and Faster Recovery
It may sound like a new concept or something out of a science fiction movie, but the use of robotic systems during surgery has been around for decades. In fact, robotically assisted surgery was first introduced in the 1980s and 1990s as a way to enhance the capabilities of surgeons and safely overcome some of the limitations of certain surgical procedures. The 2000s saw the first robotic systems approved by the FDA for general laparoscopic surgery. Since then, robotic surgery has become increasingly standard in many specialties at Richmond University Medical Center. Over 80 percent of the surgeons at Richmond University Medical Center have robotic training.
The level of visual acuity and precision enabled by robotic technology translates into a number of benefits for patients. Among them:
Less pain than open surgery
Reduced complications
Less scarring and blood loss
Shorter hospital stays
Faster recuperation and a return to daily activities in a shorter amount of time
Performing a Wide Range of Procedures with da Vinci Robotic Surgical Systems
Using versatile da Vinci robotic surgical systems, our skilled and experienced surgeons are able to safely and more effectively address a broad range of conditions by performing various types of procedures. These include:
Bariatric (weight loss): Surgeries include sleeve gastrectomy and gastric bypass.
Thoracic: Surgeries include procedures on the chest wall, esophageal reflux surgery, esophagomyotomy, diaphragmatic plication, and the excision of lung, esophageal, and mid-chest tumors.
Hernias: Surgeries include treatment for hiatal, abdominal, inguinal, and ventral hernias.
Gynecological: Surgeries include supracervical hysterectomy, abdominal colpopexy, oophorecromy, and bilateral salpingectomy.
Urological: Surgery involves prosatectomy, the partial or complete removal of the prostate.
Colorectal: Surgeries include colectomy, low anterior resection (LAR), and abdominoperineal resection (APR).
For Additional Information
For more information on our robotic surgery services, especially if you have an upcoming procedure that may involve our robotic surgery system, contact our Department of Surgery at 718-818-2420.