Volunteer Opportunities
Volunteer Opportunities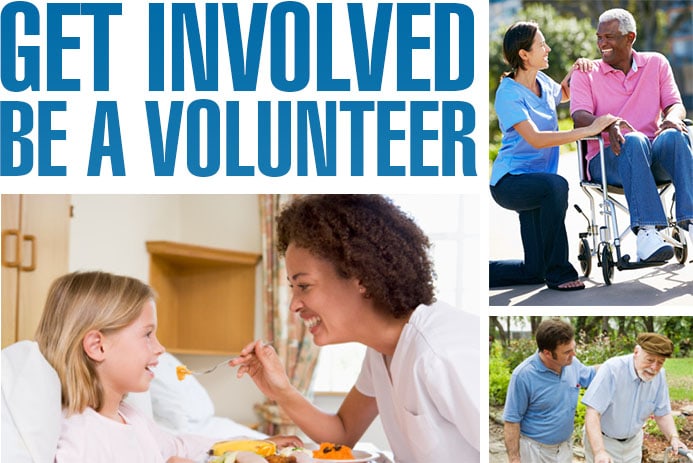 Thank you for your interest in becoming a RUMC volunteer. Please fill out the form below and you will receive instructions within a week. The entire process, after you fill out the form, takes about three weeks.
PLEASE NOTE: After filling out the form, you should receive an email from "SYMPLR" within a week or two. Please check your SPAM folder as well.
FAQs
Volunteer Recruitment
Fill in the form below to volunteer to our organization. Please note all applicants must be 16 or older.
FAQs
What are the time requirements?
The minimum time commitment is 4 hours a week, unless otherwise specified. Volunteers are not permitted to serve over 37.5 hours a week.
What is the minimum age to volunteer?
The minimum age to volunteer at RUMC is 16 years old
What is the application process?
To begin the process, you will fill out your information on www.rumcsi.org/volunteeropportunities and receive an email with further instructions. The process includes filling out paperwork that consists of an application form, a consent form, a confidentiality statement form, medical information form (vaccination history) and a parental consent form if under age 18. NO APPLICATION CAN BE PROCESSED WITHOUT THE MEDICAL INFORMATION FORM.
How long does it take to be processed once the application is completed?
On average it takes about 2-3 weeks to be processed and be ready for assignment.
Can you guarantee volunteer experience in a particular department or area of the hospital?
No, the volunteer opportunities vary and are limited to the ones open when the volunteer is cleared.
Are there volunteer opportunities in the summer?
Yes, we accept students for summer placements. Many students volunteer from June through August. Please note the application process takes approximately 2-3 weeks, so please plan accordingly.
If I volunteer during the summer, may I return at vacation time or next summer?

Yes, you can return to continue to volunteer anytime you want however, there is no guarantee of going back to the same position. A TB and drug test needs to be repeated annually.
What if I need specific volunteer hours, for example in physical therapy?

We try to work with volunteers that need specific hours but there is no guarantee space will be available.
Can I shadow through the volunteer program?
No, Shadowing is usually done through the Human Resources Department.
Does volunteering at the hospital mean I will be able to get a job there?
Unfortunately, there are no guarantees of employment when volunteering.
Benefits of being a RUMC volunteer:
RUMC volunteers receive:
A courtesy meal allowance each day worked (minimum of 4 hours/day)
A volunteer uniform(if applicable) to wear on hospital premises and ID Badge
Rewards affiliated with helping others and giving back to the community;
An annual PPD skin test
Interaction with others committed to volunteering
Personal knowledge that you made a difference.
Volunteering benefits everyone…
Be proud of yourself for helping make a difference in your community. Know that the skills you learn while volunteering can open doors for you in the future. Volunteers with special skills, interests or abilities will be assigned to compatible areas of specialized service, which can provide education and an invaluable experience to you.