Personalized Breast Health Services in Staten Island, NY
Personalized Care with You in Mind
A comprehensive "wellness" center for women and men, our Comprehensive Breast and Imaging Center is dedicated to you and your health. From routine mammograms and exams to biopsies, surgical procedures, and personalized breast cancer treatment, our center was designed with you and your family in mind. Visiting our center means you have immediate access to a highly trained medical team including board certified, fellowship trained physicians and radiologists that will provide compassionate, individualized care for you utilizing the most advanced technology available.
Our imaging, clinical, and minor surgical services are all available to you in one location within a spa-like atmosphere and home to advanced technology and an experienced, compassionate team of medical professionals. For all your breast health needs, look no further than our Comprehensive Breast and Imaging Center.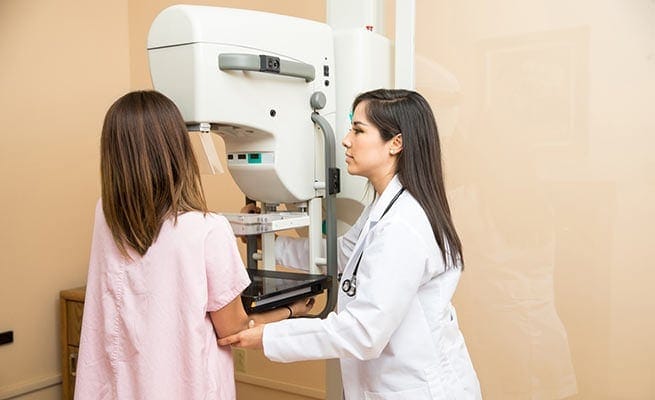 Nationally Accredited Cancer Care
You do not have to be diagnosed with breast cancer to receive treatment at our center. However, if that is the reason you need our services, rest assured that we are here for you and your family. You are in experienced, compassionate hands during this time in your life. Our medical team has drawn accolades from national organizations for the consistent level of care, quality and safety we provide:
Accredited for over 80 consecutive years by the American College of Surgeons' Commission on Cancer, one of the most prestigious national accreditations in the field of cancer. This makes our cancer care program the longest continuously accredited program of its kind on Staten Island.
Accredited by the American College of Radiology (ACR) for our exceptional patient care and expertise in the areas of Mammography, Breast Ultrasound, as well as both Stereotactic and Ultrasound Guided Biopsies.
Our Physicians:
Dara Fedele, MD, DABR, Board Certified Radiologist

Our Nurse Navigator:
Michele Garcia, Breast Navigator

To make an appointment, call (718)-818-1161

What to Expect at the Center
The Patient Experience: Meet Lanez

Ready to Assist You
For the best in women's health services available in Staten Island, NY, make an appointment at the Richmond University Medical Center Breast and Imaging Center today.
Download our brochure!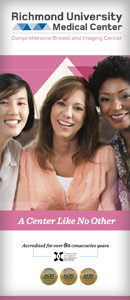 Hours

Breast Cancer Services
Monday-Friday: 9:00am-5:00pm

Imaging Services
Monday: 6:00am-4:00pm
Tuesday: 8:00am-4:00pm
Wednesday: 8:00am-4:00pm
Thursday: 8:00am-6:00pm
Friday: 8:00am-4:00pm
To make an appointment, call (718)-818-1161