Personalized Breast and Women's Health Services in Staten Island, NY
Personalized Care with You in Mind
A comprehensive "wellness" center for women – and men – our Breast and Women's Center is dedicated to you and your health. From routine mammograms and exams to biopsies, surgical procedures, and personalized breast cancer treatment, our center was designed with you and your family in mind. Visiting our center means you have immediate access to a highly trained medical team including board certified, fellowship trained physicians and radiologists that will provide compassionate, individualized care for you utilizing the most advanced technology available.
Our imaging, clinical, and minor surgical services are all available to you in one location within a spa-like atmosphere, complete with a comfortable waiting area, private changing rooms with lockers, and a patient family education library. For all your breast health needs, look no further than our Breast and Women's Center.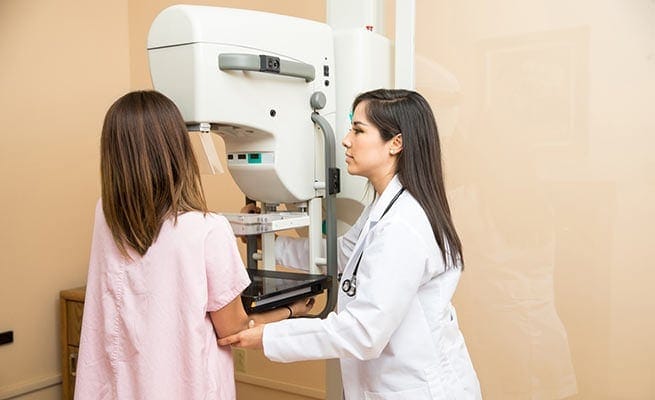 Experience and Leadership

Our medical staff at the Breast and Women's Center is among the leaders in their fields:
A fellowship trained chief breast surgeon who has over 10 years' experience treating women with breast disease and breast cancer.
Board certified diagnostic radiologist fellowship trained in breast imaging and intervention.
Nationally Accredited Cancer Care
You don't have to be diagnosed with breast cancer to receive treatment at our center. However, if that is the reason you need our services, rest assured that we are here for you and your family. You are in experienced, compassionate hands during this time in your life. Our medical team has drawn accolades from national organizations for the consistent level of care, quality and safety we provide:
The American College of Surgeons' Commission on Cancer, one of the most prestigious national accreditations in the field of cancer, awarded three-year accreditation with five commendations last year to the cancer program at Richmond University Medical Center. This latest accreditation marks 81 consecutive years of approval from the Commission.
Our cancer program received five commendations in the areas of program management, clinical services, and data quality for exceeding the Commission on Cancer's standard requirements.
Our Physicians:
Dr. Dara Fedele MD DABR, Board Certified Radiologist

Our Navigators:
Michele Garcia, Breast Navigator
Arlene Coyle, RN, Nurse Navigator

To make an appointment, call (718)-818-1161

What to Expect at the Center
The Patient Experience: Meet Lanez

Ready to Assist You
For the best in women's health services available in Staten Island, NY, make an appointment at the Breast and Women's Center at Richmond University Medical Center today.
Download our brochure!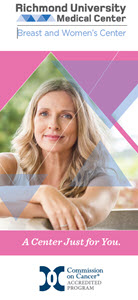 Hours

Breast Cancer Services
Monday-Friday: 9:00am-5:00pm

Imaging Services
Monday: 6:00am-4:00pm
Tuesday: 8:00am-4:00pm
Wednesday: 8:00am-4:00pm
Thursday: 8:00am-6:00pm
Friday: 8:00am-4:00pm
To make an appointment, call (718)-818-1161