Our Cardiology Physicians
When you or a loved one are suffering from a cardiac condition, you want to know you can trust your physicians. That's why Richmond University Medical Center in Staten Island, New York, employs highly skilled, board-certified, knowledgeable cardiology specialists. They provide every aspect of patient care, from prevention to treatment to monitoring with a personalized touch to address each patient's unique needs and concerns.
Meet Our Team
When you choose Richmond University Medical Center, you'll have the opportunity to work with one or more of our experienced cardiology physicians. Our team includes: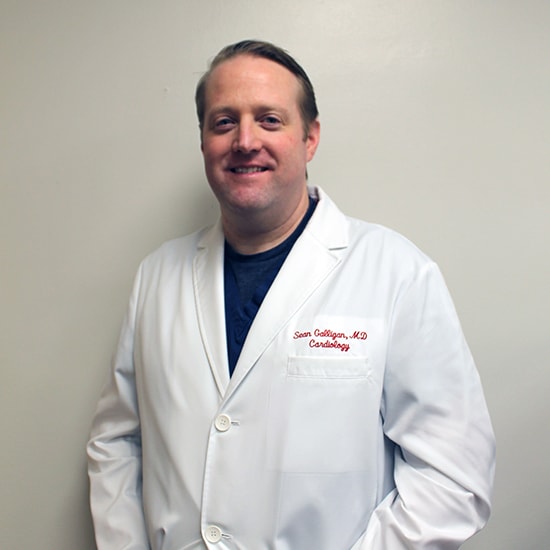 Sean Galligan, MD, FACC
Dr. Galligan is a highly qualified and competent cardiologist who serves his Staten Island community with experienced and expert care. He began his medical education at St. George's School of Medicine. After graduating, he completed his postgraduate training and fellowship at the SUNY Downstate Medical Center. His focus in school became the specialties in which he would later become board certified. These include:
Internal medicine
Cardiovascular disease
Interventional cardiology
He is also registered in vascular interpretation and a member of several prestigious national organizations. His memberships include the Society for Cardiovascular Angiography and Interventions, the American College of Cardiology, and the American College of Physicians.
Office Locations
1161 Victory Blvd, Staten Island, NY 10301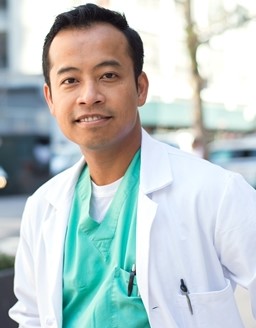 Nay Htyte, MD, MSc. FACC, FSVM, FSCAI
Dr. Htyte currently holds board certifications in five specialties including interventional cardiology, endovascular medicine, and cardiovascular diseases.  He is an active and practicing fellow of three well-regarded societies that are crucial to the development of current guidelines and standards of practice in their respective fields of medicine.  In addition to managing and treating the spectrum of cardiac diseases, he specializes in the treatment of peripheral arterial and venous issues. He is a strong advocate of effective patient education and aims to work in close collaboration with his patients to lessen the disease burden of chronic, progressive, and debilitating cardiovascular and peripheral vascular conditions.
After completing his master of science in molecular biology with an undergraduate degree in biochemistry, he received his doctorate at Ross University School of Medicine.  He then completed his residency in internal medicine with the Columbia University School of Physicians and Surgeons at St. Luke's Roosevelt Hospital Center in New York City, NY (now Mt. Sinai Morningside and West hospitals). He then continued his training in cardiovascular diseases with a sub-specialization in interventional cardiology at John Ochsner Heart and Vascular Institute with the Ochsner Clinic Foundation in New Orleans, LA.
Conditions Dr. Htyte treat include complex hypertensive heart disease, coronary artery disease, chest pain from other cardiac causes, myocardial infarction (MI or heart attack), coronary stent placement, secondary prevention of cardiac events, non-invasive management of valvular heart diseases, peripheral vascular health and stabilization of atherosclerotic plaque, peripheral artery disease and/or venous insufficiency causing claudication leg pain, heaviness, and swelling, in addition to common endovascular treatments for various circulatory morbidities. He has been very successful in the treatment of non-healing ulcers and iliac vein compression syndrome.
Other diseases he manages include chronic ischemic heart disease, acute coronary syndrome, unusual palpitations, and cardiac rhythm derangements, leg artery blockages causing claudication pain, and venous ablation and restorative therapy. By promoting early recognition and treatment of under-diagnosed conditions such as chronic venous insufficiency and iliac vein compression syndrome, Dr. Htyte hopes to overcome obstacles that hinder good quality of life.
As a Burmese (Myanmar) physician having lived in Jamaica, W.I., and now serving New York City's diverse population, Dr. Htyte speaks Burmese (Myanmar), English, and Spanish.  In addition to being a full-time staff attending at Richmond University Medical Center in Staten Island, NY, he is affiliated with NYU Langone Health and New York Presbyterian (NYP) Brooklyn Methodist Hospitals.  In his commitment to patient-centered care, he continues to place emphasis on patient education in order to slow down disease progression, while taking care to promptly intervene when invasive treatment is indicated.
Office Locations
1161 Victory Blvd, Staten Island, NY 10301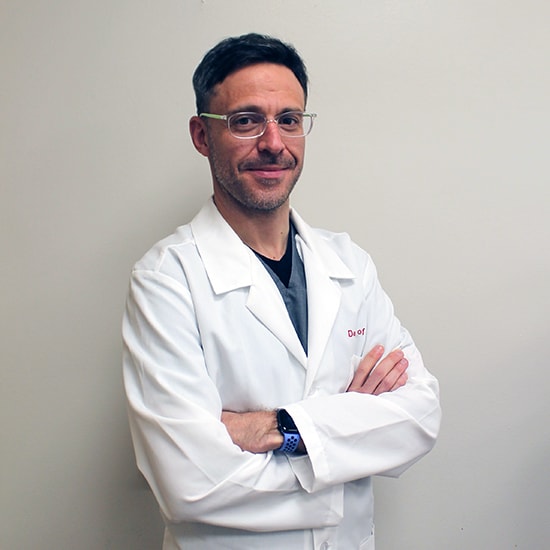 Francesco Rotatori, MD, FACC – Chief, Cardiovascular Department 
Dr. Rotatori graduated from medical school at the University of Milan in Italy. He followed up his education with postgraduate training at the Centro Cardiologico Monzino, a prestigious medical center in Milan that specializes in cardiovascular disease. He later attended the State University of New York (SUNY) Downstate College of Medicine. Since completing his training, Dr. Rotatori has earned board certification in the following:
Interventional cardiology
At Richmond University Medical Center, Dr. Rotatori serves a variety of patients with skilled diagnoses and treatments of conditions. These include congestive heart failure, atrial fibrillation, coronary artery disease, heart attacks, hypertension, and more.
Office Locations
4434 Amboy Road, Staten Island, NY 10312
1161 Victory Blvd, Staten Island, NY 10301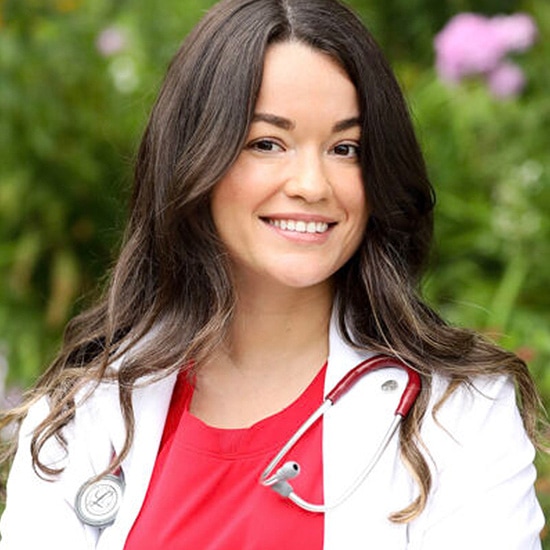 Marisa A. Semioli, FNP-BC, FNP-C, CEN 
Marisa Semioli is a family nurse practitioner, board certified through the American Nurses Credentialing Center (ANCC) and the American Academy of Nurse Practitioners (AANP), working in cardiovascular care. She has a strong background as an emergency department nurse and is also certified by the Board of Certification for Emergency Nursing (BCEN). She has worked at Richmond University Medical Center in the emergency department and now helps serve the community in the outpatient setting, through cardiovascular screening and care.
Marisa completed her undergraduate degree at The College of Staten Island, graduating cum laude. She then completed her graduate degree at SUNY Downstate. Marisa is now a professor at her former college, trying to support her students in becoming passionate about the medical field.
She wants to best serve this community with health promotion measures and early screening. Marisa aids in the prevention and management of cardiovascular disease alongside Dr. Francesco Rotatori and associates at 1058 Forest Ave.
Office Locations
1161 Victory Blvd, Staten Island, NY 10301

Fiona Shehaj, MD ­– Chief, Women's Cardiovascular Health
Dr. Shehaj first graduated from the SUNY Downstage College of Medicine. She then went on to finish her residency with the SUNY Downstate Medical Center in Brooklyn, New York. She completed her postgraduate training and gained her fellowship in cardiology at the SUNY Downstate Medical Center, serving as chief fellow during her final year. Dr. Shehaj has achieved board certified in:
At Richmond University Medical Center, Dr. Shehaj specializes in women's heart health. She provides expert management for heart failure, works with advanced cardiac imaging, and continues to educate medical students and residents.
Office Locations
1161 Victory Blvd, Staten Island, NY 10301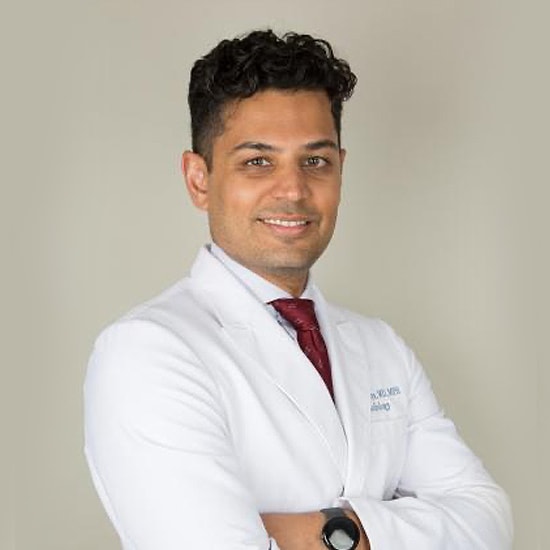 Gautham Upadhya, MD
Gautham Upadhya, MD, MPH was born and raised in Scarsdale, New York.  He completed his undergraduate education at Boston University where he majored in Economics and Pre-medicine. Subsequently, he pursued and finished a Master of Public Health degree with a focus on international health from The New York Medical College School of Public Health. He completed his Medical school education from the American University of Antigua in conjunction with the Kasturba Medical College-International Campus Program in India.
Dr. Upadhya returned to New York City where he did his Internal Medicine residency and served as Chief Resident for a year at the Brookdale University Hospital Medical Center in Brooklyn, NY. He then went on to complete both General and Interventional Cardiology fellowships at the SUNY Downstate Medical Center. This included time spent at multiple hospitals in Brooklyn, Long Island and Staten Island. He was the designated Chief Interventional Fellow this year and was awarded the Fellow of the Year at his graduation in June 2023.
Dr. Upadhya is currently Board Certified in Internal Medicine, Cardiology, Adult Echocardiography and Nuclear Cardiology. He is an active member of multiple medical associations and has several peer-reviewed publications, including presentations at National Cardiology conferences.
Gautham Upadhya currently resides in Brooklyn, New York with his wife Linda and together they share one son.
Office Locations
1161 Victory Blvd, Staten Island, NY 10301
Physicians You Can Trust
Cardiac conditions can be frightening, but at Richmond University Medical Center we understand how important it is to work with physicians who you can trust. We employ highly skilled, experienced, and board-certified physicians that can serve you at our state-of-the-art facilities in Staten Island. To learn more about other specialists at Richmond University Medical Center, visit our doctor search engine or contact us today.