Podcast Episodes
Episode 2: Heart To Heart, Part 2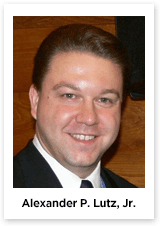 Have you ever wondered when it's the right time to see a cardiologist? In this episode, Dr. Rotatori provides guidance on when it is suggested that you make an appointment with a cardiologist. Learn about some immediate things that you can do to protect and maintain your heart health. Information is power and RUMC's own Alex Lutz, Vice President for Public Relations and Marketing, shares his personal, life-saving experience with Dr. Rotatori and Mount Sinai Health System. Get to know the personal side of Dr. Rotatori and learn about how he made his way to New York from Italy, along with being an accomplished marathon runner.
---
Episode 1: Heart To Heart, Part 1
In this podcast episode, we are joined by the Chief of Richmond University Medical Center's Cardiovascular Department, Francesco Rotatori, MD. Dr. Rotatori discusses heart health, heart disease, how lifestyle choices have a major impact on your heart health, and provides examples of small steps that you can take to start living a healthier lifestyle. Early detection and intervention are the best ways to combat heart disease. When it comes to treating complex heart issues, collaboration and knowledge are key. Dr. Rotatori explains how doctors from RUMC and Mount Sinai Health System work together to ensure all patients receive the best care possible.