Nursing in the Emergency Department
We want you to join our team!
Richmond University Medical Center has proudly provided high quality health care services to Staten Island and surrounding communities for nearly 120 years. We are proud of our skilled team of medical professionals who provide compassionate care every day.
When you join us at RUMC, you will be an essential part of one of busiest emergency trauma departments in the New York and New Jersey area.
You will be:
Essential to an emergency care team that treats over 65,000 people annually.
Providing care in a Level One Adult Trauma Center and Level II Pediatric Trauma Center that is also a New York State Department of Health designated Stroke and STEMI treatment center as well as Staten Island's only Sexual Assault Forensic Examiner (SAFE) Center of Excellence.
Treating a diverse patient base in a fully equipped emergency department with designated areas for triage, pediatrics, chest/stroke care, trauma resuscitation, women's health, and urgent care.
Working alongside experts and specialists, many of them board certified and fellowship trained, who are among the very best in their fields.
Be part of a specialty-trained nursing staff that includes a unit-based staff educator.
New or experienced, RUMC is the place for you!
Richmond University Medical Center is a place where new nurses can start and grow their career. Our nurse extern program helps prepare senior level nursing students to assimilate into the profession while our year-long nurse intern program helps ease the transition for those graduates who are starting their career specializing in emergency nursing. Click on the brochure below to learn more about these programs.
If you are an experienced emergency department nurse or looking to expand on your current areas of nursing expertise, our emergency department is the place for you. You will find yourself in a fast-paced, ever changing environment where you will know immediately that your experience and expertise have made a difference in someone's life.
New state-of-the-art Emergency Department
If that is not enough, now more than ever is the time to join our emergency department team. Later this summer, we will be opening our new state-of-the art Emergency Department. Our new 35,000 sq. ft. Emergency Department is double the size of our exiting ED and features:
Expanded emergency trauma unit and triage sections.
Enhanced specialty areas for pediatrics and urgent care.
New Sexual Assault Nurse Examiner (SANE) suites to ensure privacy and protection.
Larger ambulance bays and a patient drop-off area with easier front entrance access.
Be among the first to work in one of New York State's newest and most modern Emergency Departments!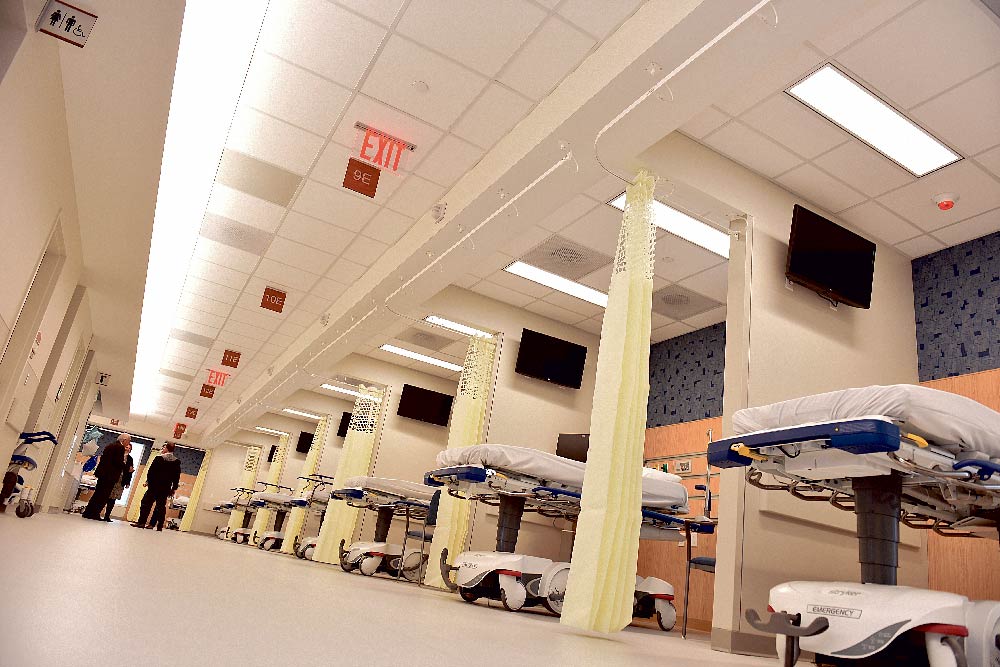 To apply for a position in Nursing or any other department, please go to Find a Job.
We're Looking for a Few Good Nurses, watch the video below.
Download the Externship Brochure here!