Get Involved
Letter from Campaign Chair Dom Famulari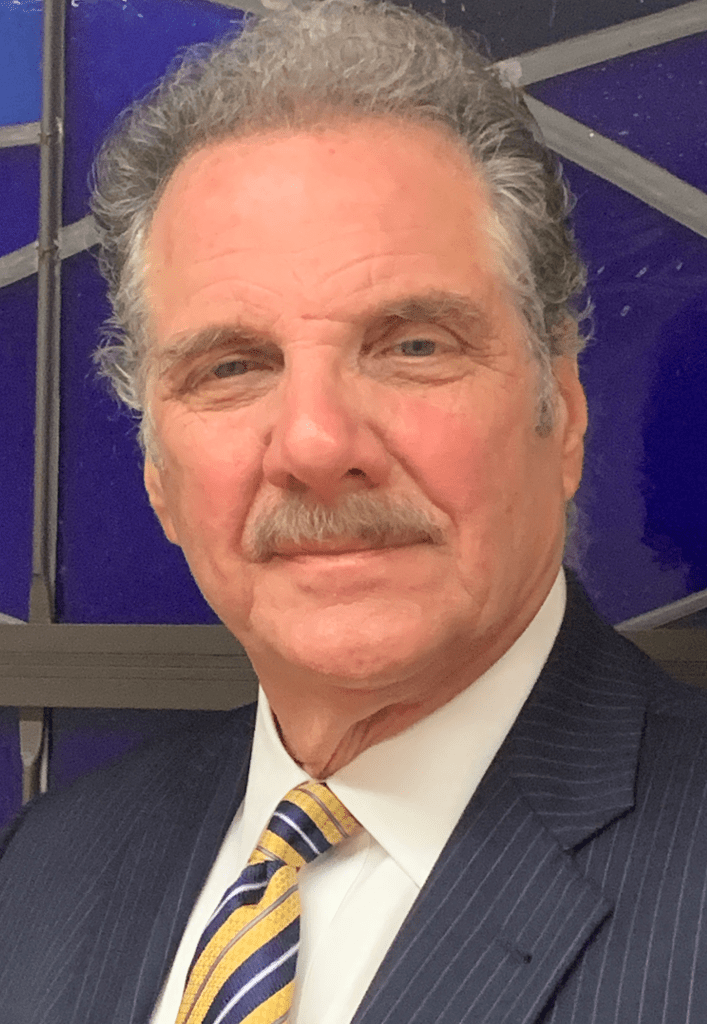 Greetings from Richmond University Medical Center.
It is an honor to serve as campaign chairman for the RUMC Campaign to Transform Healthcare for Staten Island. This campaign will support the new Emergency Department and several additional upgrades that will enhance our campus and help us to better serve the community.
New operating rooms and new pre- and post-surgical areas will help RUMC attract top surgical talent. Our patients and physicians will enjoy state-of-the-art technology and physical enhancements.
New Medical and Surgical Intensive Care Units are also included in the hospital transformation. These ICU rooms are spacious with private restrooms, family areas and patient lifts.
And we can't forget services for mother and baby. All private maternity rooms are being renovated and refreshed with new floors, paint, wallpaper, furniture and decor.
The expanded Neonatal Intensive Care Unit will offer more privacy for families, and upgrades are planned for the Pediatric Intensive Care Unit as well.
Finally, our Cardiac Unit will offer new treatment rooms, waiting areas and office space. Biplane imaging equipment will enable our hospital to provide interventional stroke care.
Please join us as we support RUMC in this historic transformative moment.
Ways to Give
Our Development Department can help you customize your giving to meet both your needs and those of Richmond University Medical Center.
Make a Pledge
You can make a one-time gift or a monthly, quarterly or annual contribution. Support a campaign priority that's most meaningful to you, or give to the general Transformation Campaign. Download your pledge form.
Make a Planned Gift
Include Richmond University Medical Center Foundation in your estate plan now to impact local healthcare far into the future. Learn more.
Donate Stock
By donating stock directly to Richmond University Medical Center, you may avoid paying capital-gains tax. To donate stock, give the following information to your financial advisor or broker:
DTC 8862
Broker account 80503949
Richmond Medical Center Foundation Inc.
Alan Friedman, Merrill Lynch, (212) 236-9045, afriedman@ml.com
Volunteer
Volunteer at the Gala, Golf Tournament or another event, or serve on a campaign committee. Contact Gina Ferreri at gferreri@rumcsi.org or click here to learn more.
Thank you to the generous individuals who contribute their time as Foundation and Campaign leaders.
Richmond University Medical Center
Foundation Board of Directors
Robert Urs, Chair
Joseph Torres, Vice-Chair
Marcello Sciarrino, Secretary
Jay Chazanoff, Treasurer
Allison Cohen
Richard Corash, Esq.
Robert Cutrona
William D'Angelo
Dom Famulari
Lina Fang
Joseph Ferrara
William Ferri
Brian Gomez
Grandmaster Jhong Unk Kim
Robin Lefkowitz
Orit Lender
Anthony Libecci
Sally Malfi
Michael Menicucci
Daniel J. Messina, PhD
Mike Montalbano
Dave Murray
Frank Oswald
Philip Otterbeck, MD
Pankaj R. Patel, MD
Patricia Perfetto
Honorable Dianne Powers
Richard S. Sansaricq
John C. Santora
Vincent Theurer
Gregory Zenna
Transformation Campaign Leadership
Campaign Chairman
Dom Famulari
Campaign Subcommittees
Leadership and Major Gifts
Marcello Sciarrino
Operating and Foundation Boards
Dom Famulari
Robert Urs
Foundations and Local Businesses
Michael Menicucci
Vendors
Dom Famulari
Brian Gomez
Orit Lender
Joe Torres
For more information:
Gina Ferreri
Senior Development Specialist
Phone: 718.818.2106
Email: gferreri@rumcsi.org
355 Bard Ave
Staten Island, NY 10310