RUMC Foundation Events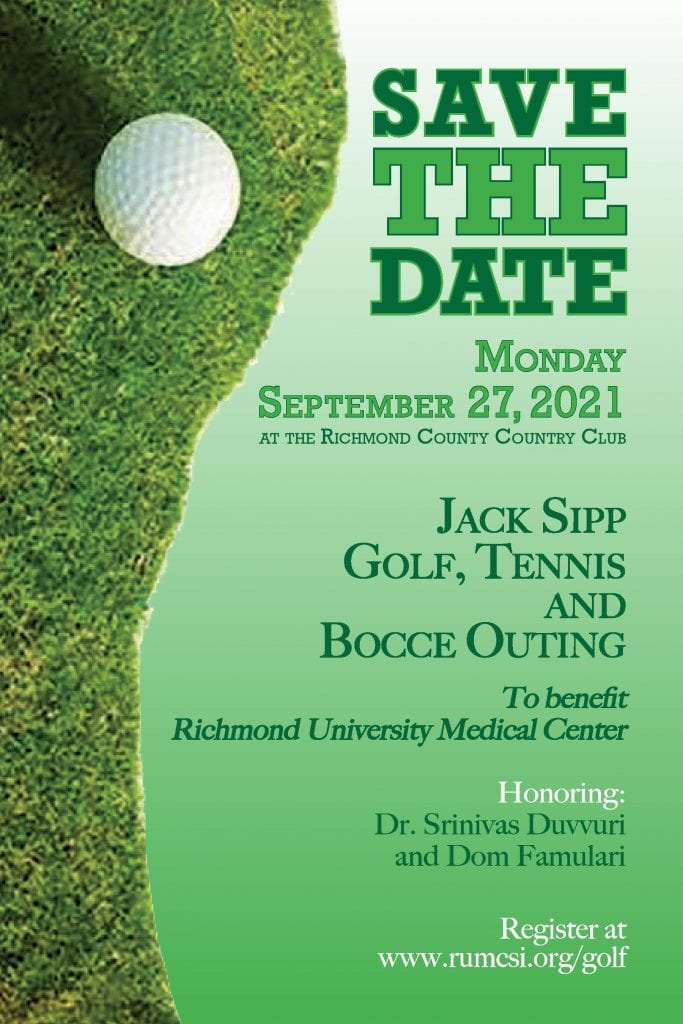 GOLF OUTING – LEARN MORE > www.rumcsi.org/golf
Save the Date
Monday, September 27, 2021
Jack Sipp Golf, Tennis and Bocce Outing at the Richmond County Country Club
Virtual Gratitude Gala
Held on Thursday, November 19, 2020
Thank you to everyone who supported and "attended" our Virtual Gratitude Gala on Thursday, November 19. Richmond University Medical Center is appreciative of your support during the COVID-19 Pandemic.
Click here to view the journal from the event.

Please enjoy watching the video of the event.


Third-Party Events
Interested in hosting an event to benefit the Richmond University Medical Center Foundation? Review our third-party event guideline and interest form and if you have further questions or would like to proceed with hosting something, please contact the Foundation at (718)-818-2103 or (718)-818-2106.
The Richmond University Medical Center Foundation is grateful to those who wish to host an event to support our life-saving patient care programs. Funds raised can be designated by your group to the department or program of your choice in consultation with the Foundation.
If you are interested in planning an event that will benefit Richmond University Medical Center Foundation, please review our third-party event guidelines and submit an event interest form.
Richmond University Medical Center would like to thank the following people and organizations who have fund-raised on our behalf:
Sunny Hwang
The Randazzo Family
Staten Island Board of Realtors
SI Running Association
World of Women