RUMC Foundation Events
Arnold Obey 5K Run/Walk/Bike
Close to 200 individuals participated in Richmond University Medical Center's 2nd annual Arnold Obey/RUMC 5K Run/Walk/Bike event on Saturday, April 9, at Clove Lakes Park. We were happy to honor the Richmond Rockets, SIAC, SITRAC and Correcaminos for their contributions to the Staten Island running community. This year's event once again raised funds in support of our NICU.
Congratulations to our winners:
Top 3 Male Runners-
David Carles
Jose Davila
Dave Michaels
Top 3 Female Runners-
Jen Gregorio
Maria Conde
Carmen Garcia
Golf Outing
This year's Jack Sipp Golf, Tennis and Bocce Outing was held on Monday, May 9 at the Richmond County Country Club. This year we honored Samala Swamy, MD with the Stanley Stillwell, M.D. Memorial Award and Vincent Theurer with the Jack Sipp Distinguished Service Award.
LEARN MORE > www.rumcsi.org/golf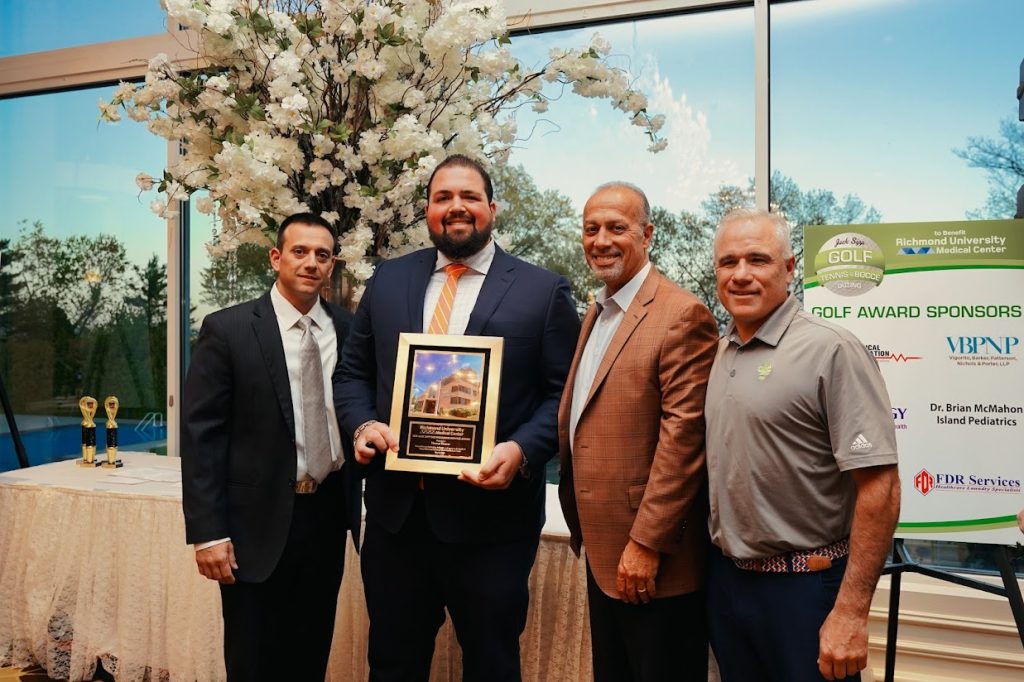 "On To The Future" Virtual Gratitude Gala
Held on Wednesday, November 17, 2021
Thank you to all of our generous supporters who made this event an enormous success.
Missed the 2021 gala? – click here to view
Here is the program guide – click here to view
Third-Party Events
Interested in hosting an event to benefit the Richmond University Medical Center Foundation? Review our third-party event guideline and interest form and if you have further questions or would like to proceed with hosting something, please contact the Foundation at (718)-818-2103 or (718)-818-2106.
The Richmond University Medical Center Foundation is grateful to those who wish to host an event to support our life-saving patient care programs. Funds raised can be designated by your group to the department or program of your choice in consultation with the Foundation.
If you are interested in planning an event that will benefit Richmond University Medical Center Foundation, please review our third-party event guidelines and submit an event interest form.
Richmond University Medical Center would like to thank the following people and organizations who have fund-raised on our behalf:
Sunny Hwang
The Randazzo Family
Staten Island Board of Realtors
SI Running Association
World of Women
Become a Committee Volunteer
Richmond University Medical Center is recruiting enthusiastic people to serve on our various special events committees (Arnold Obey/RUMC 5K, Jack Sipp Golf, Tennis and Bocce Outing, and the Gala).
As a non-profit organization, we rely on the commitment of our volunteers to help plan and execute our events. From preliminary planning discussions to night of support, you'll play a pivotal role in the success of these events.