Hospital Leadership, Zenna Family Participated in Naming and Ribbon Cutting of RUMC's NICU
May 27, 2022 –Richmond University Medical Center (RUMC) held a ribbon cutting Wednesday May 25 at 4:00 pm on the third floor to name its Neonatal Intensive Care Unit. Dr. Daniel J. Messina, PdD, FACHE and Chief Executive Officer of RUMC, announced the generous pledge by the Zenna Family Foundation for $1,000,000 to name the Wayne Zenna Neonatal Intensive Care Unit (NICU). The generosity of the Zenna family is a shining example of the very good in the world.
The Zenna family has lived in Staten Island for 40 years, and is very supportive of the community. They created the Zenna Family Foundation in 1999; the foundation supports only nonprofits with a 501 C 3 IRS status. Family spokesperson Gregory Zenna said," We want to give back to the community that has been so good to us. When we heard about the renovation of the RUMCs NICU, we immediately wanted to get involved. This unit cares for over 600 premature infants and other infants with health issues annually. The ability to offer such lifesaving care in a more comfortable environment was a cause we could easily get behind. My parents and I are extremely blessed and proud we are able to name the NICU after my late brother, Wayne Zenna. It is a great way to honor his memory."
The renovation of the unit will include private spaces where parents and infants can bond. A new infant transition room will also be built in the renovation, which will allow parents of NICU graduates to spend the night with nursing support in preparation for going home. "This "dress rehearsal" for the transition out of the hospital is very reassuring to parents taking their babies home after a stay in the NICU, helping them to gain more confidence," said Dr. Santosh Parab, Chief of Neonatology at RUMC.
"The significance of choosing this day to rename the NICU after my brother, Wayne is because he passed away at the age of three and today was the anniversary of his birthday, he would have been 47 years old today. We chose to donate to RUMC because their facilities are second to none and as they transition into the future, this donation will help. Staten Islanders take care of one another and parents need to know that their child receives the best care possible," said Gregory Zenna.
"With this generous donation from the Zenna family, we will be able to expand our treatment space to accommodate more room for patients and their families. The open space and individual pods will allow NICU patients and their families to maximize the bonding experience," said Dr. Daniel J. Messina.
The remodel is also being helped financially by the NYC Capital Grant from Staten Island Borough President Vito Fossella, who supported the project with a $2 million funding allocation. B.P. Fossella was a part of this special event spoke and said, "I wanted to come out of respect and it seems like RUMC is going through a great revitalization. To the Zenna family, we thank you. There's nothing more important than your child and there's nothing more sensitive than when your newborn cannot make it and the people here have got the best track record that I've seen. You are truly bringing newborns into life and there's nothing more important to all of us than that notion of having that help for a young child. And the fact that you all dedicate your lives to making that happen, I'm grateful to be able to support the hospital in any way we can and just say thank you."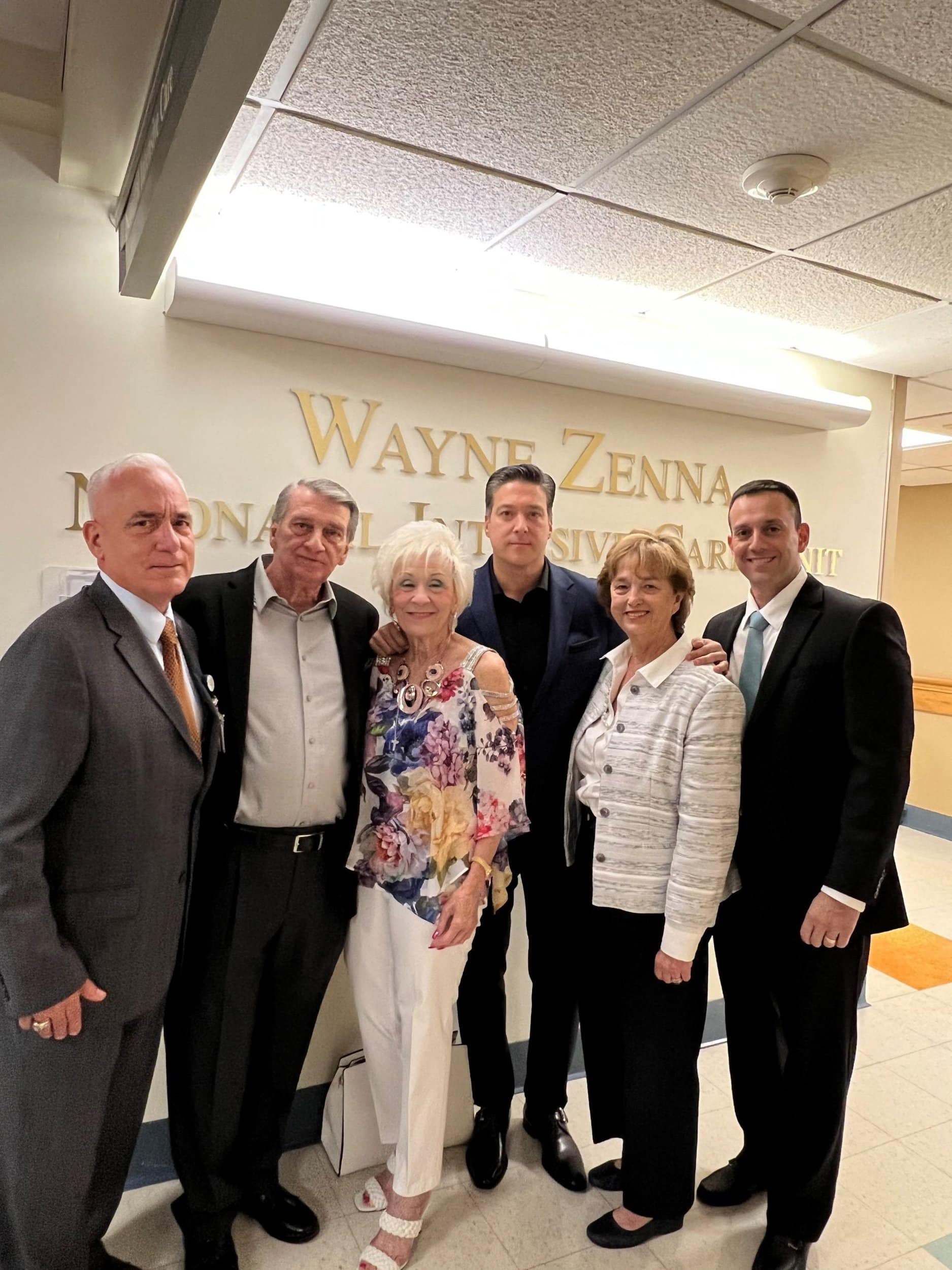 ####
Richmond University Medical Center is a not-for-profit healthcare provider serving the ethnically diverse community of Staten Island and its neighbors. The medical center provides premier-quality patient care through a full spectrum of emergent, acute, primary, behavioral health and educational services. RUMC does this in an environment that promotes the highest satisfaction among patients, families, physicians and staff. For more information call 1-718-818-1234 or visit www.rumcsi.org. Follow us on Facebook and Twitter.