OB/GYN

Obstetrics & Gynecology Residency
The Obstetrics and Gynecology residency at Richmond University Medical Center is a four-year program with four residents at each level. Our program was recently awarded continued accreditation by ACGME with a self-study date of December, 1, 2022, which is a testament to our continued excellence in resident education.
Our residency program is based at Richmond University Medical Center, in Staten Island, New York. With approximately 3000 deliveries per year and approximately 1700 operative cases, the Department of Obstetrics and Gynecology at RUMC offers its residents ample clinical experience as well as extensive didactics.
The department chairman, co-chair, and teaching faculty feel strongly that our program combines the best aspects of a smaller teaching program (opportunity for one-on-one instruction, collegiality, etc.) with the cutting-edge technology and educational resources that characterize the largest graduate medical education programs in New York City. After reviewing the material on our website, please feel free to contact us if you have questions or are interested in applying to the residency program.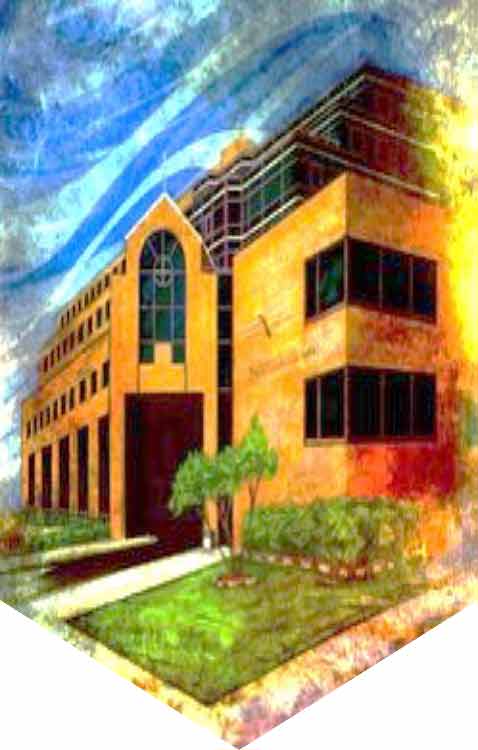 Dr. Michael F. Cabbad M.D
Chairman
Dr. Marino A. Poliseno, D.O.
Residency Program Director

Faculty:
Rita Shats, MD – Associate Program Director
Angela Kerr, MD – Director, Gynecology
Fady Khoury-Collado, MD – Director, Gynecologic Oncology
Michael Traub, MD – Director, Reproductive Endocrinology and Infertility
Veerendra Durgam, MD – Co-Director, Urogynecology
Cedric Olivera, MD – Co-Director, Urogynecology
Nisha Lakhi, MD – Director, Resident Research
Curriculum
In addition to training in general obstetrics and gynecology and subspecialties, our program provides clinical activities and didactics in the areas of primary care, breast disease, emergency medicine, reproductive endocrine and infertility, gynecologic urology, maternal-fetal medicine, minimally-invasive/robotic gynecologic surgery, gynecologic oncology, fetal assessment/ultrasound
The residency program uses the educational objectives established by CREOG. Achievement of educational objectives is measured in terms of the six core competencies defined by ACGME:
Patient Care
Medical Knowledge
Practice Based Learning and Improvement
Systems Based Practice
Professionalism
Interpersonal Skills and Communication
Our program includes extensive formal didactics, and time dedicated to this is "protected," so that all residents can participate. In addition, there is a unique weekly "board prep" session especially directed toward the senior residents.
Rotations
The bulk of the residents' clinical experience is obtained at Richmond University Medical Center, with rotations in obstetrics, gynecology, minimally invasive/robotic gynecologic surgery, sonography, emergency medicine, breast disease, urogynecology, gynecologic oncology, and reproductive endocrinology/infertility.
Residents attend their continuity clinic regularly throughout the four years of residency, building his/her own "private practice" along the way.
Third year residents do two external rotations – one month of Gynecologic Oncology at Memorial Sloan-Kettering Cancer Center, Manhattan, and one month of Reproductive Endocrinology/Infertility at Island Reproductive Services on Staten Island.
Sample Block Schedule (subject to change)
PGY-1
PGY-2
PGY-3
PGY-4
Obstetrics
4 blocks
Obstetrics
4 blocks
MFM/Obstetrics
4 blocks
MFM/Obstetrics
4 blocks
Gynecology
4 blocks
Gynecology
4 blocks
Gynecology
4 blocks
Gynecology
2 blocks
Ultrasound
0.5 block
Emergency Room
1 block
REI/Gynecology/OB/GYN
2 blocks
Breast0.5 block
OB/GYN
2.5 blocks
OB/GYN
2 blocks
Urology/Gynecology
1 block
Gyn Onc/MIS/Robotic
5.5 blocks
Vacation1 block
Vacation
1 block
Vacation
1 block
Vacation
1 block
Clinical Goals
Our residents are well-prepared, upon graduation, for practice as general obstetrician/gynecologists, and for successful completion of the ABOG examinations. They have also been inculcated with the attitudes and habits that are necessary for a lifetime of both teaching and learning. Residents who are interested in pursuing fellowship training will have had ample exposure to the subspecialties and opportunities for research.
Outpatient Experience
Residents have their own "Continuity Clinic" patients which they attend throughout the four years of residency with a total of at least 120 sessions. There are clinic sessions for High-Risk Prenatal care, Adolescent Prenatal care, Colposcopy, Gynecologic Oncology, Family Planning, Primary Care, Urogynecology, Gynecologic Endocrinology, as well as Low-Risk Prenatal, General Gynecology, and Postpartum clinics. Residents participate in all clinics.
Conferences, Lectures & Rounds
Schedules
Residents have 4 weeks' vacation per year. Call hours are governed by New York State 405 law – no resident shift may last longer than 24 hours, work weeks may average no more than 80 hours, and residents must have at least 24 hours off per week. The OB/GYN department's Physician Assistants, Nurse Practitioners, Midwives, and Attending Physicians all do their part to ensure the integrity of "protected time" for lectures and/or other didactics for the residents and adherence to limitations on resident duty hours.
Our Facilities
Richmond University Medical Center operates as Staten Island's RPC (Regional Perinatal Center), designated by the State of New York as being the hospital with Maternity and NICU services and expertise capable of providing care for "the most acutely sick or at-risk pregnant women and newborns" (quote from NY State Department of Health Website). The RUMC Labor & Delivery Unit includes 9 Labor-Delivery rooms, 2 Operating Rooms, 1 DR/OR, a Recovery Room, and an Antepartum Unit for close monitoring of high risk patients. There is full-time 24/7 anesthesiology staff assigned to the Labor & Delivery Unit. There is state of the art equipment, including a robot with teaching-head and trained support staffing for the full range of both minimally invasive and "open" gynecologic procedures in our surgical suite, and we have efficiently run busy ambulatory surgery services.
Contact Information
For inquiries regarding the OB/GYN Residency program, please contact:
Diana Magierski, OB/GYN Residency Coordinator
Department of Obstetrics & Gynecology
Richmond University Medical Center
355 Bard Avenue
Staten Island, NY 10310
Phone: 718-818-4273
Fax: 718-818-3943
Email: dmagierski@rumcsi.org