Aunt Flow and SUNY Donate Over 3,000 Items to be Distributed Through Hospital's SAFE Program
To assist victims of sexual assault being cared for at Richmond University Medical Center (RUMC), Aunt Flow, a provider of menstrual products for commercial bathrooms, and the State University of New York (SUNY)'s Got Your Back program, have donated over 3,000 products which will be distributed through the hospital's Sexual Assault Forensic Examiner (SAFE) program to patients in need. RUMC is home to the only SAFE Center of Excellence on Staten Island.
"The SAFE staff would like to extend a massive thank you to SUNY and Aunt Flow for its donation," Isa-Ngozi Shoneyin, forensic nurse coordinator, said. "As a sexual assault program, we pride ourselves on providing access to sexual assault clinical care and also providing women with access to free hygiene products as part of the holistic care we aim to offer in our department. Aunt Flow and SUNY helping our sexually assaulted patients is an important addition to our program."
The donation from SUNY and Aunt Flow includes over 3,000 tampons, menstrual pads, and individual personal protection kits, which contain a pair of face masks, antibacterial wipes, and hand sanitizer. In 2016, Aunt Flow was founded by Claire Coder when she was 18 years old. The company's mission is to ensure everyone has access to 100% organic cotton menstrual products when needed. That same year, the State University of New York launched its Got Your Back program to assemble comfort bags for survivors of sexual and interpersonal violence across the Empire State. Got Your Back not only provides survivors with much-needed care items, but also helps alleviate the costs taken on by shelters, hospitals, and other response organizations.
"After unexpectedly getting my period in public without the supplies I needed, I started Aunt Flow. We are on a mission to ensure everyone has access to quality menstrual products. For every 10 tampons and pads Aunt Flow sells, we donate 1 to a menstruator in need," said Claire Coder, Founder and CEO at Aunt Flow. "That's why we are so grateful for the work RUMC is doing in their community and thrilled to partner with SUNY's Got Your Back program to support them."
Since 2008, RUMC has been designated by the New York State Department of Health as a SAFE Center of Excellence, the only such center on Staten Island. There are only 19 SAFE Centers of Excellence in New York City and only 48 across New York State. RUMC's SAFE team of specialized registered nurses are trained to recognize, respond and provide care that is highly individualized and specific to the needs of the patient, which means the patient directs the level of care they want, helping restore the person's sense of control and personal safety. Services include a comprehensive examination and evidence collection using certified "rape kits" and "Drug Facilitated Sexual Assault kits;" collection, identification and storage of forensic evidence; documentation of injuries; providing prophylactic pregnancy and HIV prevention medication; administering prophylactic STD medication, Hepatitis B, and C, and tetanus immunization; and referrals to community organizations for additional supportive services. SAFE staff are also available to testify in court if the individual chooses to prosecute.
From 2015-2020 RUMC's SAFE nurses have assisted over 330 adults, minors, and prepubescent victims of sexual assault. The SAFE staff work in partnership with the NYPD, the Richmond County District Attorney's Office, and local community organizations.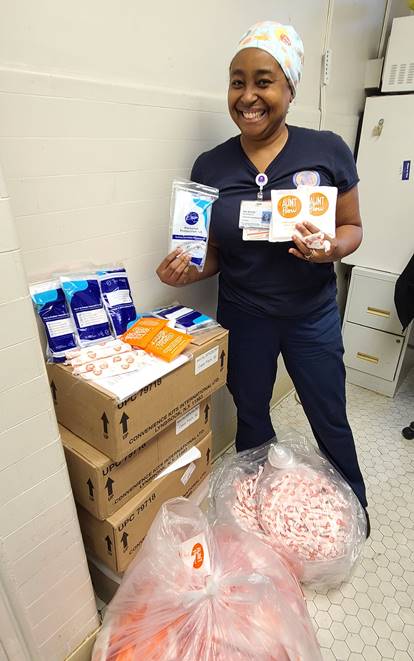 ####
Richmond University Medical Center (RUMC) is a not-for-profit healthcare provider serving the ethnically diverse community of Staten Island and its neighbors. The medical center provides premier-quality patient care through a full spectrum of emergent, acute, primary, behavioral health, and educational services. RUMC does this in an environment that promotes the highest satisfaction among patients, families, physicians and staff. For more information call 1-718-818-1234 or visit www.rumcsi.org. Follow us on Facebook, Instagram, LinkedIn and Twitter.
CONTACT:
Alex Lutz
Assistant Vice President, Public Relations & Marketing