Amid the COVID-19 pandemic, the annual event provided an opportunity to relax, recharge, and unwind
Massages, manicures, and calming fragrances are not what someone typically finds in a hospital setting. However, that was the order of the day recently when Richmond University Medical Center (RUMC) held its annual spa wellness day for its medical residents. Organized by the hospital's Graduate Medical Education (GME) Department, the annual event provided a welcome relief for the medical residents of the hospital, creating an atmosphere amid the COVID-19 pandemic where they could relax, recharge, and unwind before or after their shifts, if just for a few minutes.
"The annual spa wellness day is a culmination of wellness activities throughout the year for residents and faculty," Angela Kerr, MD, Chair of Gynecology, said. Dr. Kerr helped plan the day for the medical residents. "It emphasizes self-care and the mind-body health of our medical residents so they can better care for themselves and our patients."
This year's spa wellness day included manicures, massage therapists, raffles, and a buffet featuring vegetarian delights. Thank you boxes with positive affirmations were given to attendees as well as information on local yoga studios and tips to maintain good emotional health and avoid stress. The spa wellness day was held in two of the hospital's largest conference rooms and was open to all of the over 130 medical residents on staff. The spa wellness day services were provided by Staten Island Massage and Wellness, located in Port Richmond.
RUMC continues to be on the front lines of the pandemic since its first COVID-19 patient was admitted in March of 2020. Recent inpatient volume has remained in the mid to high teens throughout the summer, with the vast majority of patients being unvaccinated. To date, over 4,900 COVID-19 patients have been treated and discharged from RUMC. While continuing to treat COVID-19 positive patients, RUMC also continues to provide COVID-19 vaccinations to the public. Since January of this year, almost 18,000 people have been vaccinated at RUMC"s on-site vaccination center.
To make an appointment at RUMC for a COVID-19 vaccination, download the free RUMC CARES mobile app, available through the Apple App Store or Google Play. RUMC CARES lets users select their vaccination date and time, set up multiple appointments for family and friends, download registration forms and provides the option to cancel or re-schedule appointments if needed.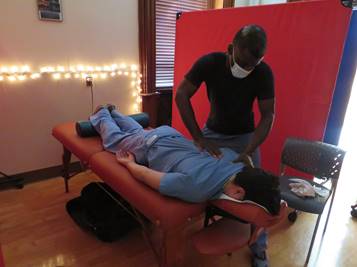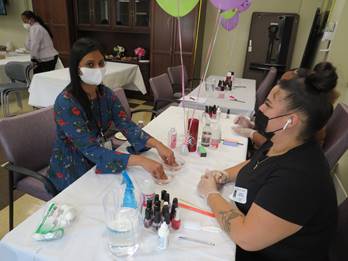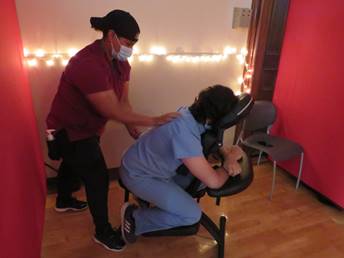 Richmond University Medical Center (RUMC), is a not-for-profit healthcare provider serving the ethnically diverse community of Staten Island and its neighbors. We provide premier-quality patient care through a full spectrum of emergent, acute, primary, behavioral health and educational services. We do this in an environment that promotes the highest satisfaction among patients, families, physicians and staff. For more information call 1-718-818-1234 or visit www.rumcsi.org. Follow us on Facebook, Instagram, LinkedIn, and Twitter.